Leadership Principles
$1,750
Next 6-week session starts February 7th
Learn to bring out the best in others by applying and adapting your leadership style and managing the conditions that drive team performance.
Self-Paced
with regular deadlines
Who Will Benefit
Prepare for leadership roles after working as an individual contributor or functional specialist.
"I found the content of the course to be extremely informative and applicable to the real challenges of being a leader. I loved the frameworks and the case study model of the course, and I thought the course was very manageable on top of a full-time job."

Abby Katz
Senior Marketing Manager at Mavrck
Build greater self-awareness and explore how you can adapt your leadership style to meet specific organizational challenges.
"Leadership Principles has helped shape my unique leadership style. One of the most influential lessons for my leadership development was the HBS four-step process for delivering effective feedback and coaching—a process that I now apply on a daily basis."

Dr. Patricia Hewston
Post-Doctoral Fellow at GERAS Centre for Aging Research, Department of Medicine, McMaster University
Develop techniques for building high-performing teams, coaching, delivering feedback, and handling stressful leadership situations.
I'm now more mindful of how my colleagues are experiencing me, and less averse to having difficult conversations.

Juliana Casale
Head of Marketing at Crazy Egg
What You Earn
Certificate of Completion
Boost your resume with a Certificate of Completion from HBS Online
Earn by: completing this course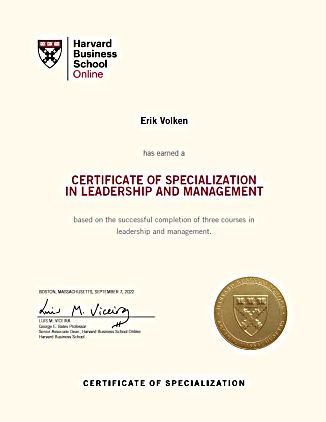 Certificate of Specialization
Prove your mastery of leadership and management
Earn by: completing any three courses within this subject area to earn a Certificate of Specialization
Syllabus
4 Modules, 35-40 Hours
Prework
360° Emotional and Social Competency Inventory
In the first two weeks after the course start date, complete a self-assessment and ask colleagues, managers, and/or direct reports to rate you on dimensions of emotional and social intelligence.
Appreciate how a leader's self-perception and mindset must change to bring out the best in others and the importance of emotional intelligence in transitioning to a leadership position.
Concepts

Stepping into a New Leadership Role

The Work of Leadership Is Different

The Necessary Change

Building Self-Awareness

Featured Exercises

Build a foundation of self-awareness through a 360° assessment (Emotional and Social Competency Inventory)

Video upload: Record yourself reacting to leadership scenarios
Module 2
Leading Your Team
Learn how to manage the conditions that drive team performance through team purpose, composition, processes, and launch.
Concepts

Setting Up Your Team for Success

Model of Team Effectiveness

Key Challenges to Teams
Module 3
Unleashing Potential in Yourself and Others
Understand the dimensions, functions, and drivers of your leadership style and how to apply or expand them to meet specific challenges and motivate your team.
Concepts

Developing Your Leadership Imprint

Core Functions of Your Leadership Style

Personal Values Questionnaire Self-Assessment

Motivating and Unleashing Capability

Featured Exercises

Explore the internal drivers of your motivations as a leader through the Personal Values Questionnaire self-assessment

Video upload: Deepen your understanding of how others experience you as a leader through recording yourself and learning from the peer assessment exercise
Learn techniques for coaching and delivering feedback and how to influence with and without authority. Leverage strategic, operational, and developmental networks, and explore ways to expand and develop them.
Concepts

Your Network

Managing Up and Down

Managing Your Direct Reports (Coaching)

Adversity and Stress

Rising to Leadership Responsibility

Featured Exercises

Video upload: Practice giving feedback and coaching, and apply dimensions of your leadership style to evaluate effectiveness

Create a diagram of your professional network in order to visualize, reflect on, and better utilize professional relationships

Reflect on what you've learned throughout the course, and consider your personal leadership development plan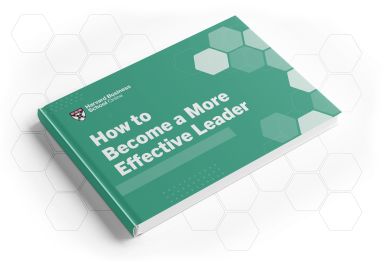 Learn about the difference between leadership and management, uncover the qualities and skills that characterize an effective leader, gain an understanding of common leadership styles, and explore how you can unleash the potential in yourself and others.
Our Difference
Leadership Principles is designed to help new and aspiring leaders unleash the potential in themselves and others, and cultivate high-performing teams.
Learner Stories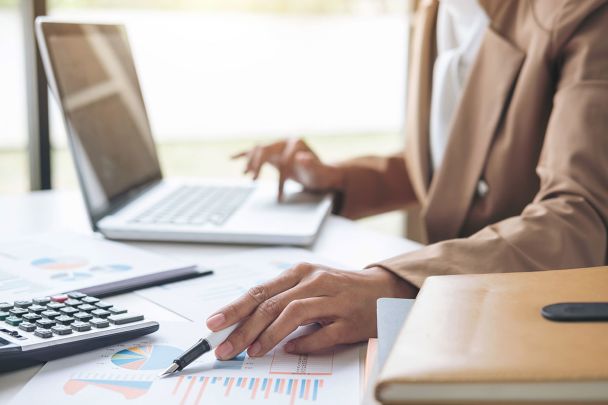 84%
HBS Online courses are excellent for anyone who wishes to learn more about a particular subject area or further develop their career.

Corina Cristea Lavoie
Corporate Services Manager at Debevoise & Plimpton LLP
I got promoted to a senior project coordinator role just weeks after finishing the course, so I have had the chance to apply many of the topics covered.

Aranzazú Martínez Galeana
Senior Project Coordinator, Social Performance Division at ERM
* Source: 2022 surveys and course data
All FAQs
Leadership Principles FAQs
Leadership Principles begins with a two-week prework period in which you'll be asked to complete a self-assessment and invite colleagues, such as managers, peers, and direct reports, to complete a survey rating you on dimensions of emotional and social intelligence. The prework will take approximately one hour of your time and roughly 30 minutes for each colleague who participates. Your colleagues' ratings will be kept confidential and anonymous.
The goal of this 360° assessment—and one of Leadership Principles' primary learning objectives—is to help you gain greater self-awareness and insight into how peers and direct reports experience you along certain dimensions and how to adjust behavior along those dimensions for desired outcomes.
The 360° assessment is called the Emotional and Social Competency Inventory (ESCI), and it is administered by Korn Ferry. The assessment provides insight into core interpersonal competencies that can be observed and assessed by others, and has been taken by more than 160,000 executives. These competencies can be developed and enhanced with practice, coaching, and feedback. Please note that, in response to recent sanctions, Korn Ferry will no longer provide services to individuals in Russia, starting in July 2022. If you take Leadership Principles from Russia, you won't be able to complete the ESCI or Personal Values Questionnaire. However, you'll still be eligible to complete the course successfully. Please contact the HBS Online Support Team for more information.
Upon successful completion of the prework—which requires obtaining ratings from at least two colleagues in addition to the self-assessment—you'll receive a detailed report that provides insight into your emotional intelligence and how you're perceived by others. Emotional intelligence is a central theme of the Leadership Principles course, and successfully completing the prework will greatly enhance your knowledge of both the course materials and your personal leadership.
Upon enrolling in Leadership Principles, we will provide more information on the prework process.
The two-week prework period begins on the first day of the course. You don't need to do anything to prepare prior to then, but you may wish to begin thinking about which colleagues you'll ask to participate in the assessment. When you log in for the first time, you will be provided with the prework instructions.
The course begins with a two-week prework period in which you'll be asked to complete a self-assessment and invite colleagues to rate you on dimensions of emotional and social intelligence. The prework will take approximately one hour of your time and roughly 30 minutes for each colleague who participates.
The course content is delivered over a four-week period after the prework concludes. You should expect to spend approximately seven to nine hours per week on the course content during the last four weeks of the program.
Participants in Leadership Principles are eligible for a Certificate of Completion from Harvard Business School Online.
Participants are expected to fully complete all coursework in a thoughtful and timely manner. This will mean meeting each week's course module deadlines and fully answering questions posed therein. This helps ensure participants proceed through the course at a similar pace and can take full advantage of social learning opportunities. In addition to module and assignment completion, we expect you to offer feedback on others' reflections and contribute to conversations on the platform. Participants who fail to complete the course requirements will not receive a certificate and will not be eligible to retake the course.
More detailed information on course requirements will be communicated at the start of the course. No grades are assigned for Leadership Principles. Participants will either be evaluated as complete or not complete.
At several points in Leadership Principles, you'll be presented with scenarios and asked to video record yourself reacting to various leadership challenges. These exercises have been developed to let you step into the shoes of decision-makers, gain insight into your leadership style, and practice techniques taught in the course. In these exercises, you'll have an opportunity to watch and reflect on your approach. For some of these exercises, you'll also participate in peer assessment, which will enable you to see how two fellow learners approached the same challenge and how two others viewed your leadership style. You can record yourself on a phone, computer, or other video recording device and will be asked to upload the video to the course.
You will have access to the materials in every prior module as you progress through the program. Access to course materials and the course platform ends 60 days after the final deadline in the program.
Once you've earned your Certificate of Completion, list it on your resume along with the date of completion:
Harvard Business School Online
Certificate in Leadership Principles
[Cohort Start Month and Year]
List your certificate on your LinkedIn profile under "Education" with the language from the Credential Verification page:
School: Harvard Business School Online
Dates Attended: [The year you participated in the program]
Degree: Other; Certificate in Leadership Principles
Field of Study: Leave blank
Grade: Complete
Activities and Societies: Leave blank
For the program description on LinkedIn, please use the following:
Leadership Principles is a 6-week, 25-hour online certificate program from Harvard Business School. Leadership Principles is designed to help individuals thrive as leaders, unleash the capabilities of others, and cultivate high-performing teams. This course leverages self-assessments, 360° feedback from colleagues, and the perspectives of fellow learners to enable participants to build greater self-awareness and enhance the versatility of their leadership style and approach. The program was developed by leading Harvard Business School faculty and is delivered in an active learning environment based on the HBS signature case-based learning model.
Related Program
7 Courses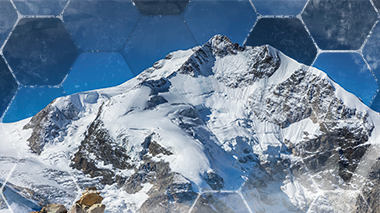 Credential of Leadership, Impact, and Management in Business (CLIMB)
CLIMB enables new and experienced leaders to ignite their careers with a combination of vital and forward-looking business skills, self-reflection, and an immersive cohort-based learning experience with a diverse global network.