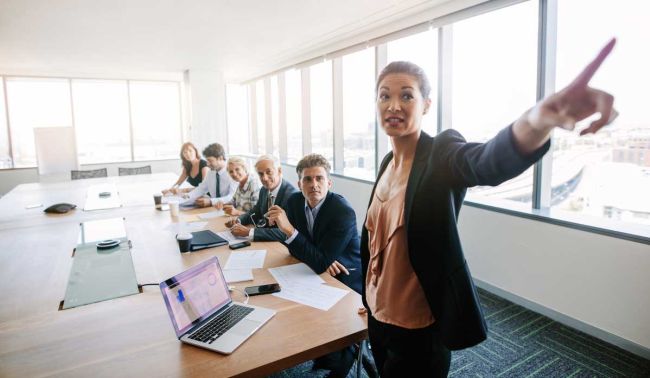 Explore the Economic Forces Shaping US Health Care
Taught by Harvard Medical School faculty, Health Care Economics, a Harvard Online course, provides insights into the interactions between industries in the US health care sector and teaches what economic forces are shaping health care.

Brought to you by:
Apply Now
What You'll Learn
The course will be delivered via HBS Online's course platform and immerse learners in real-world examples from experts at industry-leading organizations. By the end of the course, participants will be able to:
Articulate the drivers of spending and spending growth in health care and evaluate how your organization's strategy and decision-making processes impact total spending and value
Describe approaches to getting the incentives right for both providers and patients and evaluate the impacts of changes to these incentives
Understand risk and pooling as they relate to insurance markets and health benefit design
Define the role of employers, insurers, and government in influencing the economics of health care markets, such as spending, access to care, and stability of insurance markets
Explain how technology and patients' and providers' decisions contribute to high spending and spending growth, and how they impact their own organizations.
About the Professor
Michael Chernew, PhD, is the Leonard D. Schaeffer Professor of Health Care Policy at Harvard Medical School. Dr. Chernew's research examines several areas related to improving the health care system, including studies of novel benefit designs, Medicare Advantage, alternative payment models, low-value care, and the causes and consequences of rising health care spending. Dr. Chernew is currently serving as Chair of the Medicare Payment Advisory Commission (MedPAC), where he previously served as the Vice Chair and as a Member. In 2000, 2004, and 2010, he served on technical advisory panels for the Center for Medicare and Medicaid Services (CMS) that reviewed the assumptions used by Medicare actuaries to assess the financial status of Medicare trust funds. He's a member of the Congressional Budget Office's Panel of Health Advisors and Vice Chair of the Massachusetts Health Connector Board. Dr. Chernew is a member of the National Academy of Sciences, a research associate at the National Bureau of Economic Research, and a Senior Visiting Fellow at MITRE. He's currently a co-editor of the American Journal of Managed Care and on advisory boards for several private companies in the health care space, including Virta Health, Archway, and HEALTH[at]SCALE.
Who Will Benefit
Rising Leaders
Develop a comprehensive understanding of the health care landscape, including the key drivers of rising health care spending.
Administrators and Policy Makers

Gain insights into strategic decisions around new business initiatives, health benefit plans, reimbursement contract negotiations, and care delivery models.
Providers
Understand the financial impacts of new technologies and services and how to create value-based care for patients.
Program Structure
Health Care Economics consists of approximately 20 hours of material delivered over a six-week period. You can complete the coursework on your own time while meeting regular deadlines.
Medical professionals who complete the course are eligible for 19.5 AMA PRA Category 1 Credits™ through Harvard Medical School. Upon successful completion of the course, participants will have access to register and claim their credits through the Harvard Medical School's continuing education platform.
Syllabus
Even for those within the health care industry, the economics of the United States health care system are stunningly complex and can be challenging to navigate. In Health Care Economics, gain insights into the interactions between industries in the health care sector and learn what economic forces are shaping health care. You'll cover core topics, such as moral hazard and adverse selection, and examine how these forces, as well as the actions of patients, providers, and other key stakeholders, shape outcomes in the health care market. This course will examine health care spending growth, considering new technologies and other drivers of growth through an economic lens, and explore the theoretical framework behind controlling health care spending growth through changes to benefit design and payment reform.
Health Care Economics features real-world examples, interactive lessons, and conversations with industry experts. This course allows you to better understand core economic principles as you learn to create more compelling programs, develop more effective growth strategies, negotiate better reimbursement contracts and partnerships, and advocate more effectively both inside and outside your organization.
Learning requirements: In order to earn a Certificate of Completion from Harvard Online, participants must thoughtfully complete all 6 modules by stated deadlines.
Modules
Big Questions
Key Topics
Key Exercises
Module 1: Spending Growth

Why is US health care so expensive (absolutely)?
Why is US health care so expensive (relative to other countries)?
Why is health care spending growing?

Drivers of health care spending
Geographic variation in spending
Technology and spending

Make health care spending growth predictions
Compare US health care costs to costs in other countries
Analyze the math behind health care spending
Examine sources of waste in the health care industry
Explore the role of technology in health care spending growth

Module 2: The Role of the Patient

What role should patients play in making important choices about their care?
What role should money play in the decisions of patients?
Why do people use too much care?
How do we know what "too much" is?

Moral hazard
Distortions caused by insurance
The normative nature of the demand curve for health care
Demand elasticity
Willingness to pay

Interpret demand curves
Explore willingness to pay for health care
Evaluate different solutions to inefficient consumption of care, such as moral hazard

Module 3: The Role of the Provider and Health Care Production

What role should the provider play in determining care patterns?
What factors affect provider behavior?
What do we know about production of health care?
How do provider behavior and competition influence care?

Variation in care delivery
Supply curve
Medical arms race
Economics of prevention
Integration and care coordination

Analyze clinical decision-making
Recognize supplier-induced demand and the consequences of the medical arms race
Explore practice ownership trends
Determine whether prevention programs and care coordination are cost saving

Module 4: Risk and Insurance

What is the role of insurance in health care?
Why is the risk pool for health insurance so important and how do we manage it?
What policies stabilize the risk pool?
How does the health care system deal with heterogeneous risk?

Risk
Risk pooling
Stability of insurance markets
Adverse selection
Role of employers

Explore risk preferences
Calculate actuarially fair premiums to understand what health insurance is and how it works
Examine solutions for solving some of the problems with insurance
Evaluate policy proposals for dealing with information asymmetry and adverse selection

Module 5: Benefit Design

How can we design insurance plans to promote efficient consumer decision-making?

High deductible plans
Tiered and narrow network plans
Reference pricing
Value-based insurance designs

Explore patient decision-making in health care
Analyze different approaches for improving patient incentives

Module 6: Payment Reform

How do we structure payments to promote efficient provider decision-making?

Distortions generated by fee-for-service
Episode-based payment models
Population-based payment models

Explore provider decision-making in health care
Analyze different approaches for improving provider incentives
The HBS Online Advantage
World-class faculty
Edge-of-your-seat online learning
Global peer collaboration and networking
Real-world, case-based learning
Harvard Business School Online offers a unique and highly engaging way to learn vital business concepts. Immerse yourself in real challenges faced by business leaders across a variety of industries. You'll wrestle with the same issues and imperfect information, while problem-solving and interacting with fellow learners from around the world.
Stories from Our Learners
This is an amazing course. The professor did a fantastic job dissecting the complexities of healthcare into chewable junks that made it easier to understand the complexities.

I felt the course covered a good overall scope and understanding of healthcare economics and would be beneficial for anyone seeking or needing a greater understanding of the stakeholders and forces at work in the healthcare sector. This applies for those new to healthcare as well as those who have worked in the industry for long periods of time.

This is now my fourth HBS online course that I have taken. I love the format that lets me learn asynchronously when I have time in my busy schedule. The HBS courses do a wonderful job encouraging interaction with peer learners which amplifies the learning. The HBS courses foster this peer engagement much more effectively than I have found in other online courses that I have taken.