Global Business
$1,750
Next 4-week session starts February 7th
Gain the knowledge you need to thrive in today's interconnected, global economy.
Self-Paced
with regular deadlines
Who Will Benefit
Learn more about the broader macroeconomic and political landscape your organization operates in, so that you can develop business strategies that create and capture value.
In Global Business, we learned about currencies, exchange rates, and tariffs, and it helped a lot. It's one of the reasons Aphrodite supports 50 currencies now.

Daniel Dietzel
CEO of Aphrodite at Aphrodite
Gain the skills and knowledge needed to grow your business internationally and more effectively manage global teams.
The course has given me the confidence to know that my suggestions have a solid business basis.

Jennifer Moret
Financial Analyst
Develop distinctive approaches and frameworks that help you navigate complex industries, such as oil and gas, power, pharmaceuticals, and financial services.
Today, I am applying this new knowledge to continue to make a difference in the world, develop innovative strategies and technologies, and more vibrant partnerships toward collective action to solve some of today's complex global challenges.

David Luna
U.S. Diplomat and National Security Official
What You Earn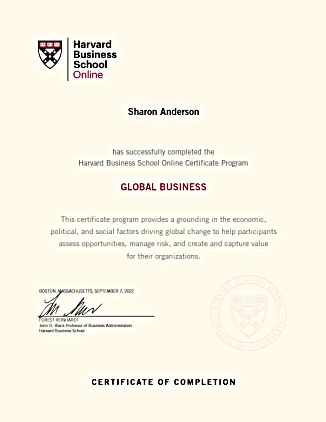 Certificate of Completion
Boost your resume with a Certificate of Completion from HBS Online
Earn by: completing this course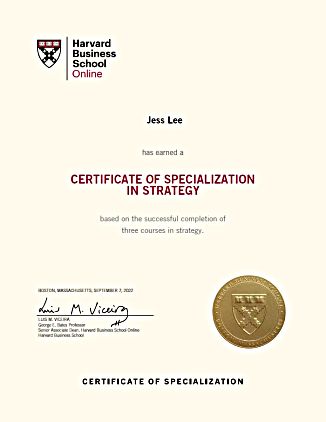 Certificate of Specialization
Prove your mastery of strategy or business in society
Earn by: completing any three courses within either subject area to earn a Certificate of Specialization
Syllabus
4 Modules, 32 Hours
Module 1
Macroeconomic and Political Analysis
Interpret data on countries' macroeconomic and political performance.
Concepts

The World Is Big

Case: Unidentified Countries

Beyond a Country's Borders

Featured Exercises

Unidentified Countries Exercise (Measuring and Interpreting Economic Indicators)
Module 2
Economic Conditions and Your Business
Understand the effects of taxation, government spending, and monetary policy on the business environment.
Concepts

Fiscal Policy

Monetary Policy

International Influences

Labor Productivity

Featured Exercises

Current Accounts, Financial Accounts, and a Country's Strategy

Hedging Exchange Rates
Module 3
Political Order and Disorder
Understand the role of government in the modern economy and analyze political risks to business strategy.
Concepts

The State

The Role of Government

Democracy and Alternatives

Long-Term Growth

Featured Exercises

The Median Voter Theorem

Sources of Long-Term Growth
Module 4
Business and the Interconnected World
Understand how cross-border flows of goods and capital affect firms' and nations' competitive positions, and analyze the effects of environmental change on the competitive landscape.
Concepts

Trade

Cross Border Investment

Immigration

Energy and Sustainability

Peace and War

Featured Exercises

Absolute vs. Comparative Advantage, the Production Possibilities Frontier, and Trade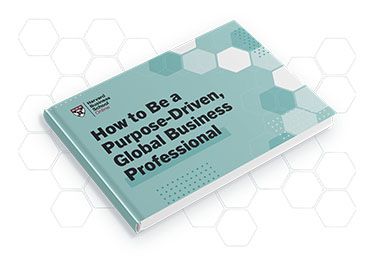 This guide will equip you with the skills needed to define your purpose, make the case for corporate social responsibility to internal stakeholders, further your education, and help enact change.
Our Difference
Global Business will help participants assess opportunities, mitigate risk, and create and capture value for their organization
Dates & Eligibility
Starting
Feb
07
Application deadline January 29
Starting
Apr
17
Application deadline April 8
Learner Stories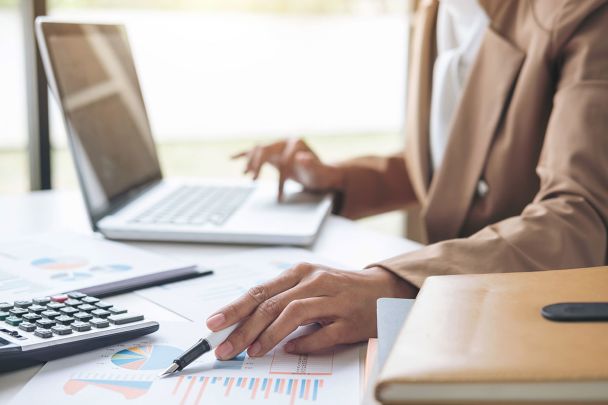 80%
The cases were phenomenal. I got engulfed in the videos; they made you feel like you were in sort of a planetarium, right in the tea fields in Asia, learning about the dangers of palm oil. And hearing from the executives at huge companies about their strategies solving their problems was amazing.

Alberto de la Rivaherrera
Product Manager
I've been able to understand the macroeconomic policies that are being implemented by, and imposed to, my country, and the implications they have on our lives. This has equipped me with more tools to make overall better decisions. The course has been tremendously useful and eye-opening.

Daniela Fierro Touché
Administration and Registration Analyst at FEMSA Collection
* Source: 2022 surveys and course data
All FAQs
Global Business FAQs
Participants in Global Business are eligible for a Certificate of Completion from Harvard Business School Online.
Participants are expected to fully complete all coursework in a thoughtful and timely manner. This will mean meeting each week's course module deadlines and fully answering questions posed therein. This helps ensure participants proceed through the course at a similar pace and can take full advantage of social learning opportunities. In addition to module and assignment completion, we expect you to offer feedback on others' reflections and contribute to conversations on the platform. Participants who fail to complete the course requirements will not receive a certificate and will not be eligible to retake the course.
More detailed information on course requirements will be communicated at the start of the course. No grades are assigned for Global Business. Participants will either be evaluated as complete or not complete.
You will have access to the materials in every prior module as you progress through the program. Access to course materials and the course platform ends 60 days after the final deadline in the program.
Harvard Business School Online
Certificate in Global Business
[Cohort Start Month and Year]
List your certificate on your LinkedIn profile under "Education" with the language from the Credential Verification page:
School: Harvard Business School Online
Dates Attended: [The year you participated in the program]
Degree: Other; Certificate in Global Business
Field of Study: Leave blank
Grade: Complete
Activities and Societies: Leave blank
For the program description on LinkedIn, please use the following:
Global Business is a 4-week, 24-hour online certificate program from Harvard Business School. Global Business provides a grounding in the economic, political, and social factors driving global change to help participants assess opportunities, manage risk, and create and capture value for their organization. The program was developed by leading Harvard Business School faculty and is delivered in an active learning environment based on the HBS signature case-based learning model.