Financial Accounting
$1,750
Next 8-week session starts January 17th
Discover what's behind the numbers in financial statements.
Self-Paced
with regular deadlines
Who Will Benefit
Learn the language of business through accounting as you gain the skills and knowledge to analyze financial statements.
Reading a balance sheet was completely alien to me. Since taking Financial Accounting, I've been keeping track of my company's annual reports, and the accounting that I learned helps me in understanding where the business may head in the future. I've also been tracking a few other companies for investment purposes, and I've realized that I can make more informed decisions with my improved knowledge of company financials.

Pankaj Prashant
Medium Term Planning Engineer at Rio Tinto
Prepare for the MBA classroom with the program Harvard Business School offers to incoming students.
A few weeks into the course, accounting terminology came alive as I realized why accounting is the language of business. I can now talk confidently with clients and understand the business aspect of their problems.
Gaurang Manjrekar
Technology Consultant
Gain confidence in your ability to understand financial statements and communicate financial results.
My job is project-based, and I'm currently leading the operational functions of a system-wide IT implementation, a project that affects the daily work of a few thousand employees. Knowing how to read financial statements or look at data sets and understand them has helped me make major decisions on future state reporting.
What You Earn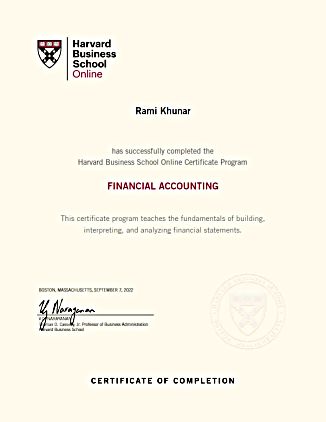 Certificate of Completion
Boost your resume with a Certificate of Completion from HBS Online
Earn by: completing this course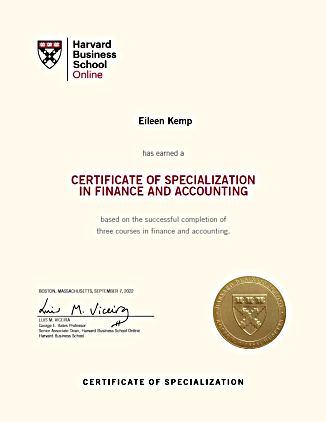 Certificate of Specialization
Prove your mastery of finance and accounting
Earn by: completing any three courses within this subject area to earn a Certificate of Specialization
Syllabus
7 Modules, 60 Hours
Module 1
The Accounting Equation
Understand key accounting concepts, terms, and principles.
Concepts

Accounting Equation Components

Basic Transactions and the Equation

Accounting Principles and Rules

Formal Definitions of Accounting Terms

Featured Exercise

Demonstrate how different transactions impact the accounting equation
Module 2
Recording Transactions
Understand where financial statement information originates.
Concepts

Journal Entries and T-Accounts

Advanced Journal Entries

The Trial Balance

Featured Exercises

Record business transactions as journal entries

Construct a trial balance
Module 3
Financial Statements
Understand the content and purpose of the income statement and balance sheet and how the trial balance is used to create both.
Concepts

The Balance Sheet

The Income Statement

Featured Exercise

Construct the balance sheet and income statement
Module 4
Adjusting Journal Entries
Understand complex accounting transactions and how they relate to accounting principles and recognize the impact of judgment and bias on financial statements and accounting practices.
Concepts

Accruals and Deferrals

Inventory

Long-Lived Assets

Credit Risk Management

Deferred Taxes

Featured Exercise

Record advanced business transactions as journal entries
Module 5
The Statement of Cash Flows
Understand how to construct and interpret the cash flow statement and recognize the differences between GAAP and IFRS standards for cash flow statement creation.
Concepts

Operating: Direct Method

Operating: Indirect Method

Investing and Financing

Featured Exercise

Use the statement of cash flows to evaluate the financial health and lifecycle stage of a business
Module 6
Analyzing Financial Statements
Evaluate company performance using profitability, efficiency, leverage, and other ratios.
Concepts

Profitability

Efficiency

Leverage

Other Ratios

Impact of Policy Differences

Featured Exercise

Analyze ratios and use the DuPont Framework to evaluate the financial state and strategy of a business
Module 7
Forecasting and Valuation
Use financial forecasting to predict future revenue, expenses, and cash flow and understand key concepts and metrics in valuation, including time value of money, terminal value, and net present value.
Concepts

Pro Forma and Free Cash Flows

Valuation

Lease Accounting

Featured Exercises

Prepare pro-forma financial statements

Calculate and forecast free cash flows

Learn how to value a venture, project, or investment opportunity and perform a sensitivity analysis of key assumptions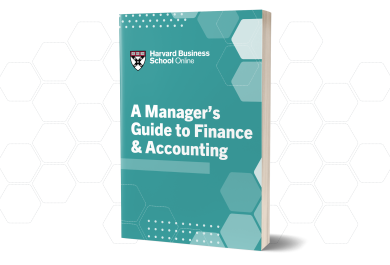 Learn about the difference between finance and accounting, the financial skills all managers need, and how taking an online course can help you achieve your educational goals and accelerate your career.
Our Difference
This course will teach you the fundamentals of financial accounting from the ground up.
Immerse yourself in real-world, case-based examples brought to life by industry-leading companies, including PepsiCo, Mahindra Finance, Morgan Stanley, and the American Red Cross.
Immerse yourself in real-world, case-based examples brought to life by industry-leading companies, including PepsiCo, Mahindra Finance, Morgan Stanley, and the American Red Cross.
Dates & Eligibility
Starting
Jan
17
Application deadline January 8
Starting
Apr
17
Application deadline April 8
Learner Stories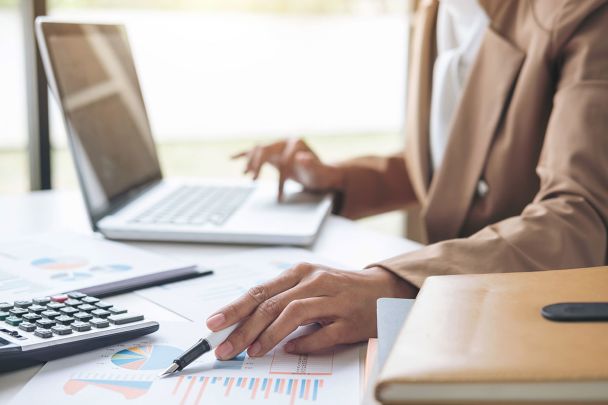 90%
Having the perspectives of my peers and all the constructive conversation encouraged me to think in new and creative ways. Knowing that your peers were rating your participation and reading your contributions was truly compelling.
This was an awesome way to get your feet wet in the world of business. I think that the courses were well-designed so as to maximize the impact they have on your real-world outlook.
Lachlan Hanbury-Brown
Chemistry at Harvard University
* Source: 2022 surveys and course data
All FAQs
Financial Accounting FAQs
In addition to being a standalone certificate program, Financial Accounting is also one component course of the Credential of Readiness (CORe) program, which also includes Economics for Managers and Business Analytics. Designed for those interested in learning business fundamentals more broadly, CORe program participants progress through the three courses in tandem, and the program concludes with a final exam.
Participants are expected to fully complete all coursework in a thoughtful and timely manner. This will mean meeting each week's course module deadlines and fully answering questions posed therein, including satisfactory performance on the quizzes at the end of each module (earning an average score of 50% or greater). This helps ensure your cohort proceeds through the course at a similar pace and can take full advantage of social learning opportunities. A module is composed of a series of teaching elements (such as faculty videos, simulations, reflections, or quizzes) designed to impart the learnings of the course. In addition to module and assignment completion, we expect participation in the social learning elements of the course by offering feedback on others' reflections and contributing to conversations on the platform. Participants who fail to complete the course requirements will not receive a certificate and will not be eligible to retake the course.
More detailed information on individual course requirements will be communicated at the start of the course. No grades are assigned for Financial Accounting. Participants will either be evaluated as complete or not complete.
For more information on grading, please refer to the Policies Page.
Financial Accounting participants may be eligible for financial aid based on demonstrated financial need. To receive financial aid, you will be asked to provide supporting documentation. Please refer to our Payment & Financial Aid page.
You will have access to the materials in every prior module as you progress through the program. Access to course materials and the course platform ends 60 days after the final deadline in the program. At the end of each course module, you will be able to download a PDF summary of the module's key takeaways. At the end of the program, you will receive a PDF compilation of all of the module summary documents.
Harvard Business School Online
Certificate in Financial Accounting
[Cohort Start Month and Year]
List your certificate on your LinkedIn profile under "Education" with the language from the Credential Verification page:
School: Harvard Business School Online
Dates Attended: [The year you participated in the program]
Degree: Other; Certificate in Financial Accounting
Field of Study: Leave blank
Grade: Complete
Activities and Societies: Leave blank
For the program description on LinkedIn, please use the following:
Financial Accounting is an 8-week, 60-hour online certificate program from Harvard Business School. This course teaches the fundamentals of financial accounting from the ground up. Participants learn how to prepare and interpret financial statements—the balance sheet, income statement, and cash flow statement—and calculate and interpret critical ratios. The course concludes with an introduction to forecasting and valuation. Financial Accounting was developed by leading Harvard Business School faculty and is delivered in an active learning environment based on the HBS signature case-based learning method.
Starting with the October 2021 wave, we have added two new cases to Financial Accounting: Mahindra Finance in Module 4 and Estee Lauder in Module 7. The Mahindra Finance case covers credit risk management, and the Estee Lauder case introduces lease accounting and the impact of recent changes in lease accounting standards. Professor Narayanan discusses the new material in this video. To accommodate the new material, some of the exercises related to forecasting and valuation in Module 7 will be optional starting with the October 2021 wave.
3 Courses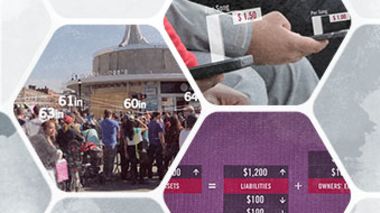 Credential of Readiness (CORe)
Designed to help you achieve fluency in the language of business, CORe is a business fundamentals program that combines Business Analytics, Economics for Managers, and Financial Accounting with a final exam.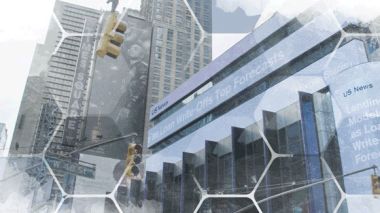 Leading with Finance
Professor Mihir Desai
Build an intuitive understanding of finance to better communicate with key stakeholders and grow your career.