Economics for Managers
$1,750
Next 8-week session starts January 24th
See the world through the lens of economics and gain the knowledge and skills to craft successful business strategy.
Self-Paced
with regular deadlines
Who Will Benefit
Explore the world of business through the lens of economics as you prepare for your next opportunity.
Economics for Managers was immensely valuable. Hearing from founders and seeing the power of network effects through various case studies helped me see market opportunities through an entirely different lens. The market knowledge I acquired helped me refine and expertly craft research reports.
Asher Salik
Student at New York University
Prepare for the MBA classroom with the program Harvard Business School offers to incoming students.
I majored in engineering and minored in economics as an undergraduate, but the content of Business Analytics and Economics for Managers showed me new ways for using the theoretical foundations I already had.

Carolina Ragolta
MBA Student at Stanford Graduate School of Business
Understand how markets work and firms compete in order to develop successful business strategy.
Bharat Anand's Economics for Managers course has proven to be the most influential for my career. Understanding the basic concepts of economics from the course really broadened my approach to various planning-related problems I tackle each day. My ability to identify details related to business efficiency and performance that I may have missed in the past was fine-tuned in the program, and my understanding of the business is now much stronger.

Pankaj Prashant
Medium Term Planning Engineer at Rio Tinto
What You Earn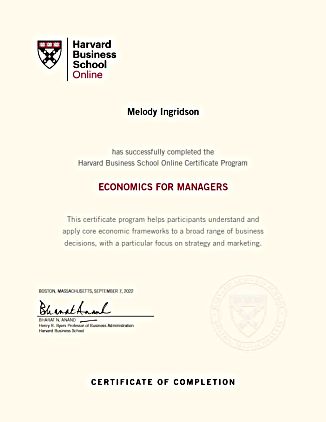 Certificate of Completion
Boost your resume with a Certificate of Completion from HBS Online
Earn by: completing this course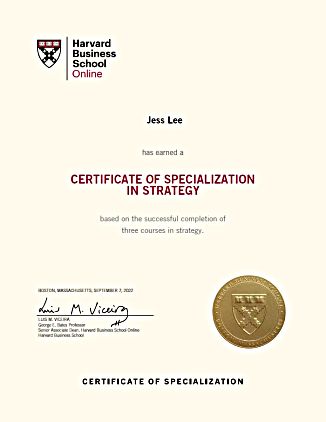 Certificate of Specialization
Signify your deep expertise in strategy
Earn by: Completing any three courses within this subject area to earn a Certificate of Specialization
Syllabus
5 Modules, 60 Hours
Module 1
Customer Demand - Foundations
Understand the relationship between willingness to pay and price and determine a revenue-maximizing pricing strategy using the concept of elasticity.
Concepts

Willingness to Pay

A Different Visual Representation of WTP

Elasticity

Featured Exercise

Construct supply and demand curves for individuals and markets and analyze the impact of market changes
Module 2
Strategies for Assessing and Increasing Demand
Appreciate how complements and network effects impact demand and evaluate techniques to increase demand and measure the tradeoffs and suitable applications of each approach.
Concepts

Direct Approaches for Assessing Demand

Indirect Approaches for Assessing Demand

Conjoint Analysis

Strategies for Increasing Demand

Featured Exercises

Explore the dynamics of different forms of auctions

See how conjoint analysis can be used to understand customer preferences
Module 3
Suppliers and Cost
Understand fixed versus variable costs and economies of scale.
Concepts

An Introduction to Cost

Fixed versus Variable Costs

Relative Cost Analysis

Supply Curves

Scale Economies

Featured Exercises

Predict market structure by examining various costs and cost structures

Evaluate options by performing a relative cost analysis
Apply market principles to analyze industries in which no traditional market functions.
Concepts

Market Outcomes

Markets and Fairness

Markets: Applications

Creating Markets

Featured Exercises

Identify value creation and decompose its distribution to illustrate how trade occurs

Examine the competitive landscape by differentiating long- and short-run market outcomes and forces
Module 5
Competition and Differentiation
Assess monopolies and price discrimination and understand different strategies for differentiation.
Concepts

Pricing by Monopolies

Price Discrimination

Simple Strategies for Differentiation

Featured Exercise

Explore competitive differentiation through the example of rival pizzerias setting price and location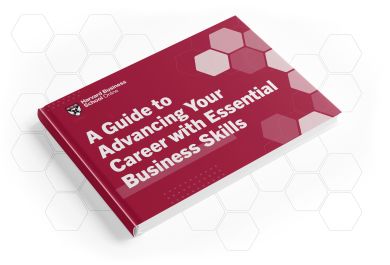 Learn how to contribute to key business discussions and drive strategic decision-making with this free guide.
Our Difference
Apply fundamental economic principles to real-world business challenges.
Immerse yourself in real-world, case-based examples brought to life by industry-leading companies, including Ace Ticket, The New York Times, Penguin Random House, Amgen, and Bonobos.
Immerse yourself in real-world, case-based examples brought to life by industry-leading companies, including Ace Ticket, The New York Times, Penguin Random House, Amgen, and Bonobos.
Learner Stories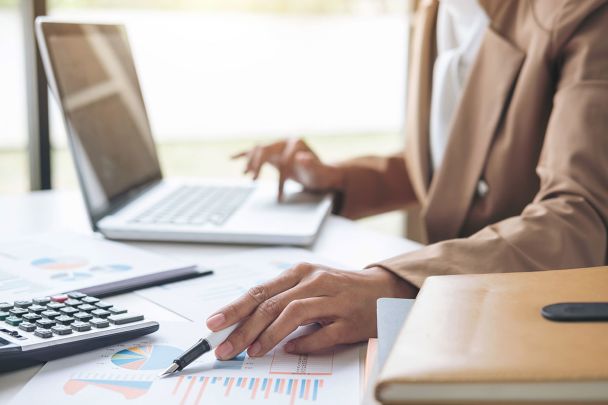 76%
The academic rigor was thrilling. What made it extra special was the people I met through the experience. That community stays with me every day.
Carla Dirlikov Canales
Opera Singer
The course has made me think more carefully about how I could create a competitive cost structure and make appropriate plans before entering the market. [Conjoint analysis] has also helped me think about what product features my consumers would really value and how to highlight those features. Having a better business vocabulary and understanding the underlying concepts has really helped me to contribute more productively to conversations and decisions.

Nicholas Grecco
Educator and Healthcare Administrator
* Source: 2022 surveys and course data
All FAQs
Economics for Managers FAQs
In addition to being a standalone certificate program, Economics for Managers is also one component course of the Credential of Readiness (CORe) program, which also includes Business Analytics and Financial Accounting. Designed for those interested in learning business fundamentals more broadly, CORe program participants progress through the three courses in tandem, and the program concludes with a final exam.
Participants are expected to fully complete all coursework in a thoughtful and timely manner. This will mean meeting each week's course module deadlines and fully answering questions posed therein, including satisfactory performance on the quizzes at the end of each module (earning an average score of 50% or greater). This helps ensure your cohort proceeds through the course at a similar pace and can take full advantage of social learning opportunities. A module is composed of a series of teaching elements (such as faculty videos, simulations, reflections, or quizzes) designed to impart the learnings of the course. In addition to module and assignment completion, we expect participation in the social learning elements of the course by offering feedback on others' reflections and contributing to conversations on the platform. Participants who fail to complete the course requirements will not receive a certificate and will not be eligible to retake the course.
More detailed information on individual course requirements will be communicated at the start of the course. No grades are assigned for Economics for Managers. Participants will either be evaluated as complete or not complete.
For more information on grading, please refer to the Policies Page.
Economics for Managers participants may be eligible for financial aid based on demonstrated financial need. To receive financial aid, you will be asked to provide supporting documentation. Please refer to our Payment & Financial Aid page.
You will have access to the materials in every prior module as you progress through the program. Access to course materials and the course platform ends 60 days after the final deadline in the program. At the end of each course module, you will be able to download a PDF summary of the module's key takeaways. At the end of the program, you will receive a PDF compilation of all of the module summary documents.
Harvard Business School Online
Certificate in Economics for Managers
[Cohort Start Month and Year]
List your certificate on your LinkedIn profile under "Education" with the language from the Credential Verification page:
School: Harvard Business School Online
Dates Attended: [The year you participated in the program]
Degree: Other; Certificate in Economics for Managers
Field of Study: Leave blank
Grade: Complete
Activities and Societies: Leave blank
For the program description on LinkedIn, please use the following:
Economics for Managers is an 8-week, 60-hour online certificate program from Harvard Business School. Economics for Managers dives into fundamental economic principles like supply and demand, cost, markets, competition and differentiation. Participants gain the knowledge and skills needed to craft successful business strategy. Economics for Managers was developed by leading Harvard Business School faculty and is delivered in an active learning environment based on the HBS signature case-based learning method.