Digital Marketing Strategy
$1,750
Next 6-week session starts January 24th
Develop digital marketing strategies that reach and retain customers.
Self-Paced
with regular deadlines
Who Will Benefit
Advance beyond tactics and learn digital marketing on a strategic level.
"The course's content and teaching method through case studies and practical examples was remarkable."

Vishal Vyas
Assistant Vice President at TTK Healthcare Limited
Explore the latest trends impacting your role or organization and develop a foundation in digital marketing.
"The course is a comprehensive introduction filled with dynamic case studies that I found fascinating."

Alvina Chan
Sustainable Investing Participant
Design and implement strategies to launch or grow your business in the digital space.
"This was an excellent course with concepts that were immediately applicable to my consulting business."

Kerri Roche
Owner and Strategic Planner, Sift Strategic Planning at Sift Strategic Planning
Master of Business Administration, Memorial University of Newfoundland
What You Earn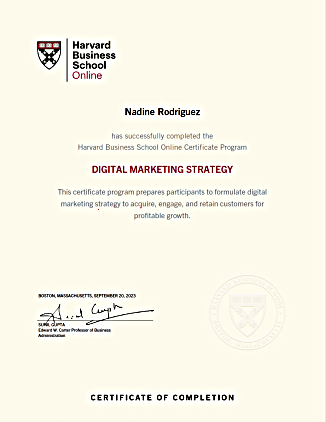 Certificate of Completion
Boost your resume with a Certificate of Completion from HBS Online
Earn by: completing this course
Syllabus
6 Modules, 35-40 Hours
Module 1
Marketing in the Digital Era
Explore digital technologies and innovations introduced by direct-to-consumer (DTC) companies, their associated marketing risks and challenges, and how to reshape your marketing practices to compete with emerging brands.
Highlights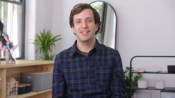 Nicholas Ling, Pattern Brands CEO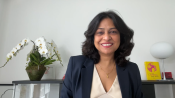 Asmita Dubey, L'Oreal CMO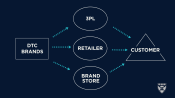 Changes in Distribution
Concepts

DTC Brands: Fad or Disruption?

DTC Brands: Innovations and Challenges, Part I

DTC Brands: Innovations and Challenges, Part II

Incumbent Responses

Featured Exercises

Evaluate innovations and challenges faced by DTC and legacy brands across the value chain

Assess legacy companies' responses to DTC brands
Module 2
Crafting a Digital Marketing Plan
Understand and establish the strategic components of a digital marketing plan, including relevant key performance indicators (KPIs), defined target audiences, and a compelling value proposition.
Highlights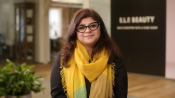 Ekta Chopra, e.l.f. Beauty CDO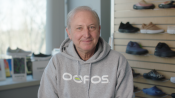 Lou Panaccione, OOFOS CEO and Co-Founder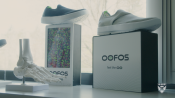 OOFOS Recovery Footwear
Concepts

Setting Objectives

Defining Target Audience

Determining Value Proposition

Identifying Metrics

Featured Exercises

Advise a company on its marketing plan

Determine which marketing funnel stage to prioritize given key business objectives
Module 3
Acquiring Customers, Part 1: Paid Media
Learn the differences between paid, owned, and earned media and how and when to get the most out of your brand's advertising.
Highlights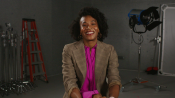 Bianca Reed, Rain: The Growth Agency VP Client Service & Inclusion Marketing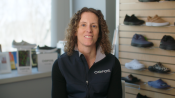 Kate Laliberte, OOFOS Head of Ecommerce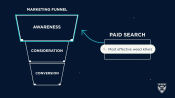 Complexities of the Funnel and Paid Media
Concepts

The Challenges of Reaching and Acquiring Customers Online

Search Advertising

Display Advertising

Utilizing Paid Media Channels

Measuring Paid Media

Featured Exercises

Quiz yourself on the most important paid media channels and explore their optimal use

Determine which metrics you should use to measure a campaign's success and practice calculating its effectiveness

Balance brand-building and performance marketing
Module 4
Acquiring Customers, Part II: Owned and Earned Media
Define owned and earned media and how to incorporate both into your marketing plan. Explore the process of working with influencers and learn to manage and measure their impact.
Highlights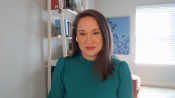 Maggie Malek, MMI Agency CEO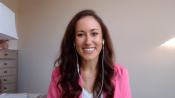 Erica Ligenza, Podcaster / Influencer
Concepts

Owned Media

Earned Media

Influencer Marketing

Featured Exercises

Explore the unique advantages of owned media

Test your knowledge of content strategy fundamentals

Apply methods for effectively utilizing earned media

Draw on your experience to discuss the nature of online relationships between influencers, consumers, and brands
Module 5
Engaging Customers
Explain why it's critical for companies to not only acquire but retain customers, and different engagement strategies you can implement to reduce churn.
Highlights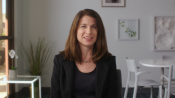 Julia Bornstein, THE YES CEO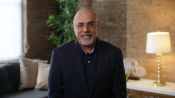 Raja Rajamannar, Mastercard CMO
Concepts

Personalization

From Storytelling to Story-Making

Connecting Customers and Building Community

Featured Exercises

Investigate reasons for customer churn and how companies can improve retention

Unpack strategies for increasing engagement, including personalization, storytelling, and brand communities

Share your experience with brand engagement
Module 6
Allocating Budget and Measuring Success
Discover how to measure the success of digital marketing campaigns and what to account for when creating digital marketing budgets. Explore major trends that could impact the landscape in the years ahead.
Highlights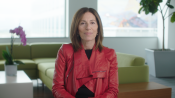 Ann Lewnes, Adobe CMO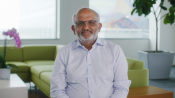 Shantanu Narayen, Adobe CEO and President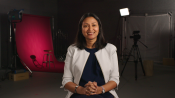 Simeen Mohsen, HBS Online Director
Concepts

Budget Allocation

Customer Lifetime Value

Adobe Simulation

The Future of Marketing

Featured Exercises

Evaluate a digital marketing budget

Calculate and identify means of maximizing the lifetime value (LTV) of different customer types

Practice budget allocation across the customer journey

Share your perspective on the future of digital marketing
This guide will equip you with the tools, frameworks, and knowledge to formulate a successful business strategy to propel your organization forward.
Our Difference
Digital Marketing Strategy will equip you with the latest tactics, tools, and trends to acquire and retain customers, position your brand for success, and develop data-driven strategies.
Immerse yourself in real-world, case-based examples brought to life by industry-leading experts from companies like e.l.f. Cosmetics, OOFOS, L'Oréal, Adobe, Mastercard, and Rain the Growth Agency.
Immerse yourself in real-world, case-based examples brought to life by industry-leading experts from companies like e.l.f. Cosmetics, OOFOS, L'Oréal, Adobe, Mastercard, and Rain the Growth Agency.
Dates & Eligibility
Starting
Jan
24
Application deadline January 14
Starting
Mar
27
Application deadline March 18
Learner Stories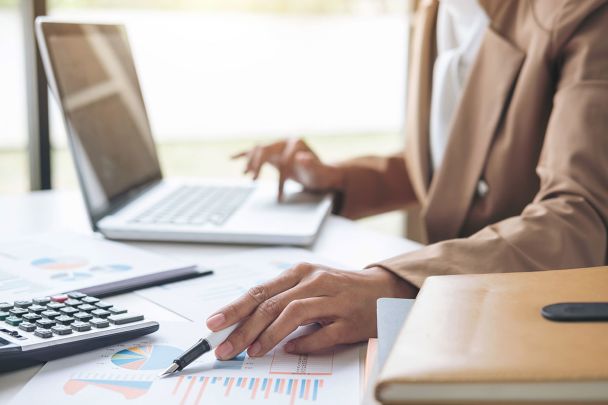 90%
My favorite part of the program was interacting with my cohort members where I received valuable shared experiences, feedback and was able to be a thought partner around strategies and best practices in varying scenarios.

Raymond Porch
Manager of Diversity Programs at Boston Public Schools
The course has given me the confidence to know that my suggestions have a solid business basis.

Jennifer Moret
Financial Analyst
* Source: 2022 surveys and course data
All FAQs
Digital Marketing Strategy FAQs
Participants in Digital Marketing Strategy are eligible for a Certificate of Completion from Harvard Business School Online.
Participants are expected to fully complete all coursework in a thoughtful and timely manner. This will mean meeting each week's course module deadlines and fully answering questions posed therein. This helps ensure your cohort proceeds through the course at a similar pace and can take full advantage of social learning opportunities. In addition to module and assignment completion, we expect participation in the social learning elements of the course by offering feedback on others' reflections and contributing to conversations on the platform. Participants who fail to complete the course requirements will not receive a certificate and will not be eligible to retake the course.
More detailed information on course requirements, including the Adobe Data Driven Operating Model Simulation (one of the assignments), will be communicated at the start of the course. No grades are assigned for Digital Marketing Strategy. Participants will either be evaluated as complete or not complete.
The budget allocation simulation (Adobe Data Driven Operating Model Simulation) will be part of module 6 of the course. It is similar to a mini capstone experience, in that it encourages participants to draw on their knowledge from the rest of the course to make investment decisions in the simulation. We recommend budgeting approximately 1.5 hours to complete the simulation. Full instructions for how to complete the simulation will be provided to course registrants.
You will have access to the materials in every prior module as you progress through the program. Access to course materials and the course platform ends 60 days after the final deadline in the program.
Once you've earned your Certificate of Completion, list it on your resume along with the date of completion:
Harvard Business School Online
Certificate in Digital Marketing Strategy
[Cohort Start Month and Year]
List your certificate on your LinkedIn profile under "Education" with the language from the Credential Verification page:
School: Harvard Business School Online
Dates Attended: [The year you participated in the program]
Degree: Other; Certificate in Digital Marketing Strategy
Field of Study: Leave blank
Grade: "Complete"
Activities and Societies: Leave blank
Description:

Digital Marketing Strategy is a 6-week, 35-40 hour online certificate program from Harvard Business School. Digital Marketing Strategy equips professionals with the tools, mindset, and trends to make decisions about digital marketing strategy and tactics, including how to position a product or service for success, acquire and engage customers, and measure both performance of near-term campaigns and longer-term customer value.
Related Program
7 Courses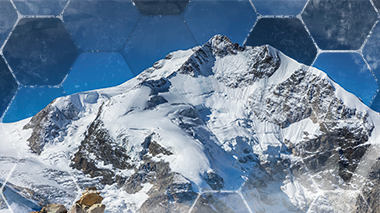 Credential of Leadership, Impact, and Management in Business (CLIMB)
CLIMB enables new and experienced leaders to ignite their careers with a combination of vital and forward-looking business skills, self-reflection, and an immersive cohort-based learning experience with a diverse global network.