Credential of Readiness (CORe)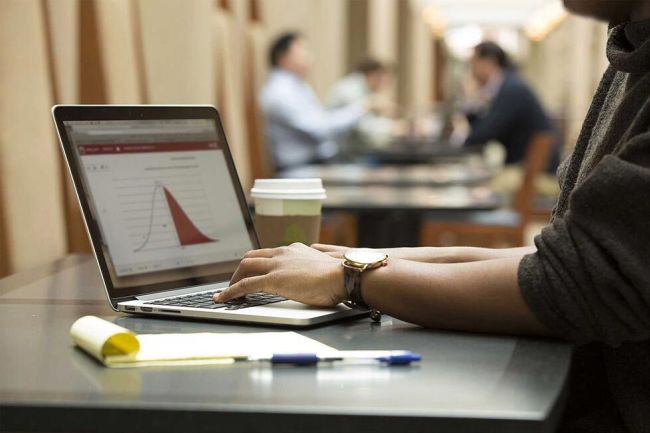 Credential of Readiness (CORe)
Master Business Essentials with Harvard Business School's Online CORe Program
The online Credential of Readiness (CORe) program will prepare you to contribute to business discussions and decision-making, whether you're looking to advance your career, considering graduate school, or exploring new career paths.
Apply Now
What You'll Learn
Overview
CORe consists of three courses—Business Analytics, Economics for Managers, and Financial Accounting —and a final exam. Immerse yourself in real challenges faced by seasoned leaders across a variety of industries, develop business intuition through interactive learning exercises, and join a global community of peers. As in the business world, you'll be evaluated on the quality and timeliness of your work and your contributions to the learning community.
Who Will Benefit
College Students and
Recent Graduates
Get ready for the real world. Stand out from the crowd and impress during interviews as you prepare for your next opportunity. You can also earn undergraduate academic credit for CORe in select course starts.
Those Considering
Graduate School
Get ready for your MBA or other graduate program with the online courses that Harvard Business School offers to incoming students to prepare for the MBA classroom.
Mid-Career
Professionals
Add value to your organization and take your career to the next level with a deeper understanding of essential business concepts.
Fit CORe into Your Schedule
Complete online coursework on your own schedule while meeting weekly deadlines
Complete your final exam at a time convenient for you within a defined time period after the program concludes. The CORe final exam is a three-hour, multiple-choice, closed book assessment created by HBS faculty and delivered via the HBS Online course platform. Due to changing circumstances surrounding the COVID-19 pandemic, the exam may be delivered in-person or online-proctored in the future. More details about exam delivery will be shared at the beginning of each cohort.
CORe offers the flexibility of different lengths of study that run throughout the year. Course content and program requirements are identical regardless of the program length. Choose the option that works best for you:
Extended CORe
17 Weeks

8-10 hours per week
CORe
10-12 Weeks

12-15 hours per week
Learn more about what Financial Aid options are available to you.
By enrolling in the CORe program, participants will be ineligible to enroll in Business Analytics, Economics for Managers, or Financial Accounting as individual certificate programs. By enrolling in the Business Analytics, Economics for Managers, or Financial Accounting certificate programs, participants will be ineligible to enroll in the CORe program.
Syllabus
The Credential of Readiness (CORe) is a rigorous online program consisting of three courses—Business Analytics, Economics for Managers, and Financial Accounting—designed to help you achieve fluency in the language of business. You will develop deep-seated problem solving skills and the confidence to contribute to business discussions and decision making.
Learning requirements: In order to earn the Credential of Readiness, participants must do the following:
Thoughtfully complete all modules by stated deadlines
Satisfactorily participate in courses through reflections and cold calls, for example
Demonstrate content mastery through satisfactory completion of module quizzes
Earn a passing score on the final exam of all three component courses
Final Exam: The CORe final exam is a three-hour, multiple-choice, closed book assessment created by HBS faculty and delivered via the HBS Online course platform. The exam is offered to participants after successful completion of the program during defined time periods following the last module deadline.
Course
Modules
Case Studies
Takeaways
Business Analytics

Describing and Summarizing Data
Sampling and Estimation
Hypothesis Testing
Single Variable Linear Regression
Multiple Regression

Amazon
Walt Disney Studios
Caesars Entertainment

Interpret data to inform business decisions
Recognize trends, detect outliers, and summarize data sets
Analyze relationships between variables
Develop and test hypotheses
Implement regression analysis and other analytical techniques in Excel

Economics for Managers

Customer Demand: Foundations
Strategies for Assessing and Increasing Demand
Suppliers and Cost
Markets
Competition and Differentiation

Ace Ticket
The New York Times
Penguin Random House
Amgen
Bonobos

Develop effective pricing strategies
Benchmark costs compared to competitors through relative cost analysis
Apply conjoint analysis to understand what features customers value most
Understand the power of network effects to drive demand
Identify sources of competitive advantage through differentiation

Financial Accounting

The Accounting Equation
Recording Transactions
Financial Statements
Adjusting Journal Entries
The Statement of Cash Flows
Analyzing Financial Statements
Accounting for the Future

Cardullo's Gourmet Shoppe
Apple Inc.
Bikram Yoga Natick
Hipzone
Green Mountain Coffee Roasters
PepsiCo
Mahindra Finance
Morgan Stanley
American Red Cross
Metropolis Healthcare
Estée Lauder

Discover how balance sheets, income statements, and cash flow statements are developed and how each interact
Appreciate the role of managerial judgment in choosing accounting estimates and methods
Evaluate business performance and potential using financial statements
Understand both US GAAP and IFRS accounting standards
Use financial forecasting to predict future revenue, expenses, and cash flow
Understand key concepts and metrics in valuation, including time value of money, terminal value, net present value, internal rate of return, and payback period
The HBS Online Advantage
World-class faculty
Edge-of-your-seat online learning
Global peer collaboration and networking
Real-world case-based learning
Developed by Harvard Business School faculty to bring the dynamism of the HBS classroom online, CORe immerses you in a series of multimedia case studies. You will step into the role of a business leader and learn concepts in the context of real business issues—actively challenging you to think on your feet—while sharing your ideas with fellow learners from around the world. You will walk away from CORe with a new perspective on the world and how businesses work.
Stories from Our Learners
CORe was much more than a tripod of rigorous courses. The sense of community that developed from all the various social platforms that were unique to Harvard Business School Online that provided me the platform to interact with other students from all over the world in various industries were instrumental in my application and understanding of the concepts.

CORe goes well beyond the basics, but it isn't overwhelming. The classes are structured in a way that each lesson builds on the lessons before to reinforce everything you've learned. CORe also provides you with real world examples that illustrate the concepts. It's one of the most impressively organized programs I've ever been a part of.

Not only was I able to expand my network so that I know someone in every major city around the world, but it also helped me land a job at a company that I absolutely love.

I enjoyed being able to interact with motivated, ambitious students from all over the world. Furthermore, the course content and platform were extremely engaging, combining the best of pedagogy and technology.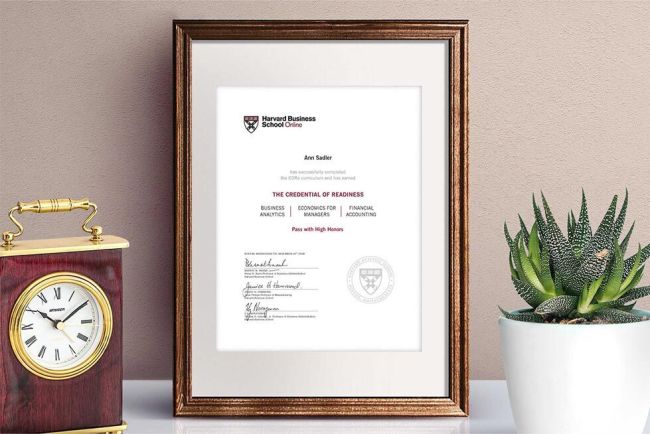 Earn Your Credential
Enroll today in Harvard Business School Online's world-class business fundamentals CORe program.
Apply Now