Business Analytics
$1,750
Next 8-week session starts January 30th
Apply fundamental data analysis to real business problems.
Self-Paced
with regular deadlines
Who Will Benefit
Strengthen your analytical skills before pursuing an MBA or other graduate program.
I majored in engineering and minored in economics as an undergraduate, but the content of Business Analytics and Economics for Managers showed me new ways for using the theoretical foundations I already had.

Carolina Ragolta
MBA Student at Stanford Graduate School of Business
Gain data literacy and hands-on practice interpreting data and implementing analyses in Excel.
Professor Hammond is an outstanding and inspirational teacher. Her Business Analytics course helped to demystify statistics for me, rendering the subject matter approachable and appealing. The fabulous visualizations and graphics, combined with relevant and interesting case studies, brought the concepts to life in a stimulating and engaging way. Mastery of data analysis is critical for business success and I now feel confident that I have the foundations in place. I am looking forward to embracing this capability further in my career.

Emily Hardy
Sr. Director Traffic Generation & Web Analytics, adidas Group
What You Earn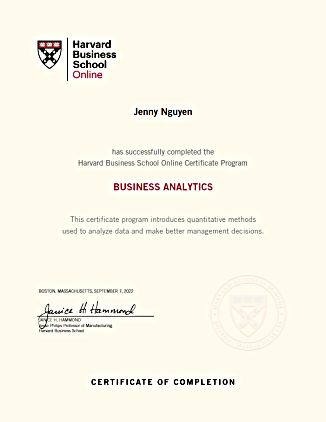 Certificate of Completion
Boost your resume with a Certificate of Completion from HBS Online
Earn by: completing this course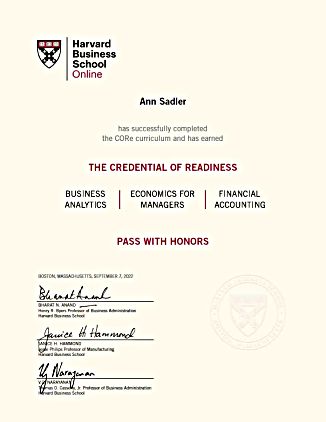 Credential of Readiness
Prove your mastery of business fundamentals
Earn by: completing the three-course CORe curriculum and passing the exam
Syllabus
5 Modules, 40 Hours
Module 1
Describing and Summarizing Data
Recognize trends in data and detect outliers, summarize data sets concisely, and analyze relationships between variables.
Concepts

Visualizing Data

Descriptive Statistics

Relationship Between Two Variables

Featured Exercises

Create visual representations of data in Excel

Define and calculate descriptive statistics

Create scatter plots and calculate the correlation coefficient
Module 2
Sampling and Estimation
Create representative samples and draw conclusions about the larger population and craft sound survey questions.
Highlights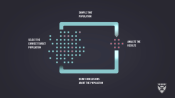 Sampling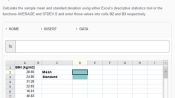 Calculating Confidence Intervals
Concepts

Creating Representative and Unbiased Samples

The Normal Distribution

Confidence Intervals

Amazon's Inventory Sampling

Featured Exercises

Calculate sample statistics and apply the properties of the normal distribution

Calculate confidence intervals to estimate the accuracy of statistics
Module 3
Hypothesis Testing
Quantify the evidence in favor of or against your hypothesis in order to make managerial decisions.
Concepts

Designing and Performing Hypothesis Tests

Improving the Customer Experience

Featured Exercises

Develop and test hypotheses in Excel to assess the impact of changes on an entire population or estimate differences between populations

Interpret the results of a series of website A/B tests
Module 4
Single Variable Linear Regression
Analyze the relationship between two variables and develop forecasts for values outside the data set.
Concepts

The Regression Line

Forecasting

Interpreting the Regression Output

Performing Regression Analyses

Forecasting Home Video Units

Featured Exercises

Identify the best fit line for a data set and interpret its equation through an analysis of housing data

Perform a regression analysis of box office and home video sales using Excel and interpret the output
Module 5
Multiple Regression
Identify relationships among three or more variables to improve understanding of data and provide better forecasts.
Concepts

The Multiple Regression Equation

Adapting Concepts from Single Regression

Performing Multiple Regression Analyses

New Concepts in Multiple Regression

The Caesars Staffing Problem

Featured Exercises

Estimate the relative predictive power of different combinations of variables by performing and interpreting a multiple variable regression analysis using Excel

Apply multiple regression analysis to a staffing challenge faced by a hotel

Expand the range of your analysis by using dummy and lagged variables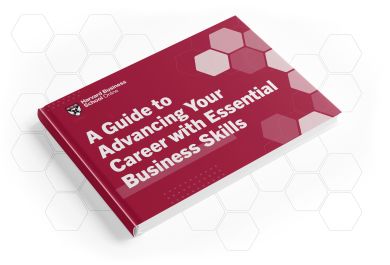 Learn how to contribute to key business discussions and drive strategic decision-making with this free guide.
Our Difference
The most engaging, interactive way to master business analytics.
Learner Stories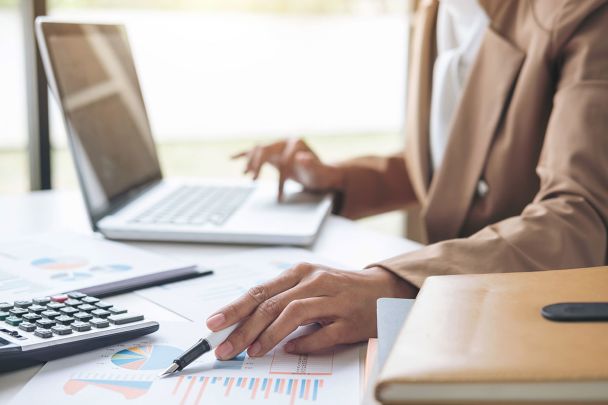 92%
I'm using regression analysis and other statistical concepts from Business Analytics to build predictive models, analyze trends, and conduct surveys and hypothesis testing. Business Analytics has helped me pursue a career in data analytics and land a job as a Business Intelligence Analyst at Ministry of Justice New Zealand. I'm leading a few modelling and reporting projects across the Ministry using the knowledge I gained from the course.
Hiển Nguyễn Thế
Business Intelligence Analyst at New Zealand's Ministry of Justice
The excel I learned from Business Analytics has become useful as I started working as a data analyst for an economic research firm, BMI Research. The techniques I learned make it easier to comprehend the more complex functions. In addition, the integrated learning I took from the case studies allows me to apply "total analysis" in my everyday work and assessments, which is in fact the core business of my company.
Anna Ngarachu
Data Analyst
* Source: 2022 surveys and course data
All FAQs
Business Analytics FAQs
In addition to being a standalone certificate program, Business Analytics is also one component course of the Credential of Readiness (CORe) program, which also includes Economics for Managers and Financial Accounting. Designed for those interested in learning business fundamentals more broadly, CORe program participants progress through the three courses in tandem, and the program concludes with a final exam.
Participants are expected to fully complete all coursework in a thoughtful and timely manner. This will mean meeting each week's deadline to complete a module of the course and fully answering questions posed therein, including satisfactory performance on the quizzes at the end of each module (earning an average score of 50% or greater). This helps ensure your cohort proceeds through the course at a similar pace and can take full advantage of social learning opportunities. A module is composed of a series of teaching elements (such as faculty videos, simulations, reflections, or quizzes) designed to impart the learnings of the course. In addition to module and assignment completion, we expect participation in the social learning elements of the course by offering feedback on others' reflections and contributing to conversations on the platform. Participants who fail to complete the course requirements will not receive a certificate and will not be eligible to retake the course.
More detailed information on individual course requirements will be communicated at the start of the course. No grades are assigned for Business Analytics–participants will either be evaluated as complete or not complete.
For more information on grading, please refer to the Policies Page.
Business Analytics participants may be eligible for financial aid based on demonstrated financial need. To receive financial aid, you will be asked to provide supporting documentation. Please refer to our Payment & Financial Aid page.
You will have access to the materials in every prior module as you progress through the program. Access to course materials and the course platform ends 60 days after the final deadline in the program. At the end of each course module, you will be able to download a PDF summary of the module's key takeaways. At the end of the program, you will receive a PDF compilation of all of the module summary documents.
Harvard Business School Online
Certificate in Business Analytics
[Cohort Start Month and Year]
List your certificate on your LinkedIn profile under "Education" with the language from the Credential Verification page:
School: Harvard Business School Online
Dates Attended: [The year you participated in the program]
Degree: Other; Certificate in Business Analytics
Field of Study: Leave blank
Grade: Complete
Activities and Societies: Leave blank
For the program description on LinkedIn, please use the following:
Business Analytics is an 8-week, 40-hour online certificate program from Harvard Business School. Business Analytics introduces quantitative methods used to analyze data and make better management decisions. Participants hone their understanding of key concepts, managerial judgment, and ability to apply course concepts to real business problems. Business Analytics was developed by leading Harvard Business School faculty and is delivered in an active learning environment based on the HBS signature case-based learning method.
HBS Online Business Analytics and the Harvard Business Analytics Program are completely separate programs.
HBS Online Business Analytics consists of approximately 40 hours of material delivered entirely online through the HBS Online course platform over an eight-week period.
The Harvard Business Analytics Program is an online certificate program offered through a collaboration between Harvard Business School, the John A. Paulson School of Engineering and Applied Sciences, and the Faculty of Arts and Sciences. The program consists of six core courses, two seminars, and two in-person immersions, and can be completed in as little as nine months.
These three courses cover different topics related to data and analytics and do so in different ways.
Business Analytics teaches participants to apply basic statistics to real business problems and includes hands-on practice implementing analyses in Excel. The course covers descriptive statistics, sampling and estimation, hypothesis testing, and regression analysis. The course is intended for individuals at all stages of their careers who would like to strengthen their analytical skills, including college students and recent graduates without a background in statistics, those considering an MBA or other graduate program, or professionals seeking data literacy.
Data Science Principles introduces key concepts in data science—such as prediction, causality, visualization, data wrangling, privacy, and ethics—but does so without coding or mathematical application. The course is intended for organizational leaders and managers to be prepared to act on data analysis and to decide whether data science applications are appropriate tools for their businesses or organizations. The course is also well suited for business operations specialists to understand the building blocks of basic data visualization.
Data Science for Business moves beyond the spreadsheet and provides a hands-on approach for demystifying the data science ecosystem and making you a more conscientious consumer of information. Starting with the questions you need to ask when using data for decision-making, this course will help you know when to trust your data and how to interpret the results. By the end of the course, you should understand how to create a data-driven framework for your organization or yourself; develop hypotheses and insights from visualization; identify data mistakes or missing components; and, speak the language of data science across themes such as forecasting, linear regressions, and machine learning to better lead your team to long-term success. You will learn how to create a compelling story that uses proven, collected data to make core business decisions, and explore coding environments such as R and visualization software.
3 Courses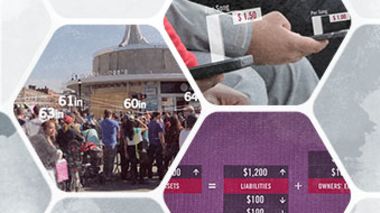 Credential of Readiness (CORe)
Designed to help you achieve fluency in the language of business, CORe is a business fundamentals program that combines Business Analytics, Economics for Managers, and Financial Accounting with a final exam.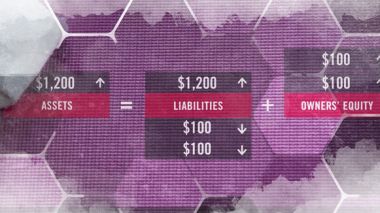 Financial Accounting
Professor V.G. Narayanan
Discover what's behind the numbers in financial statements.