Courageous Leadership is a new, real-time, interactive course from Harvard Business School Online designed for mid-career professionals who want to advance their careers with greater purpose.

Through live engagement with renowned Harvard Business School historian and Professor Nancy Koehn, as well as a global community of fellow leaders, participants will gain insights and skills to enhance their leadership capabilities and make a positive difference in their organizations and the world.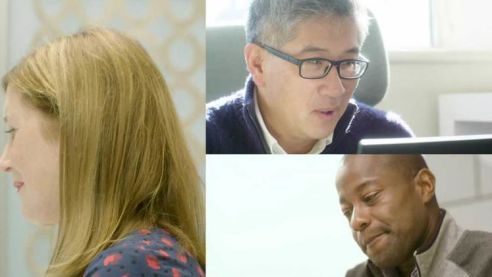 "Courageous Leadership is a course every ambitious, serious, and mission-oriented individual should take," says Nancy Koehn, author of Forged in Crisis: The Power of Courageous Leadership in Turbulent Times. "Courageous leaders are not intimidated by crises. They realize that, in the midst of turbulence, there lies an extraordinary opportunity to grow and rise. In this course, we'll help develop those kinds of leaders."
The course features lessons from eight iconic leaders, including Abraham Lincoln, Rachel Carson, Greta Thunberg, and Ernest Shackleton, to help professionals understand how to turn obstacles into opportunities and grow their careers.
After each classroom session, participants will meet virtually in a small Leadership Development Group (LDG) to unpack the lessons learned and deliberate on how to apply them to their own careers. At the end of the course, each learner will receive a personal development plan, which will combine lessons from the iconic leaders with reflections from the LDG sessions, providing actionable takeaways.
The course is delivered via HBS Online's real-time, interactive virtual classroom, which enables working professionals to participate from anywhere in the world, while discussing and debating ideas live with Koehn and their peers—just like they would in an HBS classroom.
Space is limited and applications will be accepted until March 31, 2020. The program fee is $5,400.
To learn more about the program, visit the Courageous Leadership page.